MELANIE GESY NEWS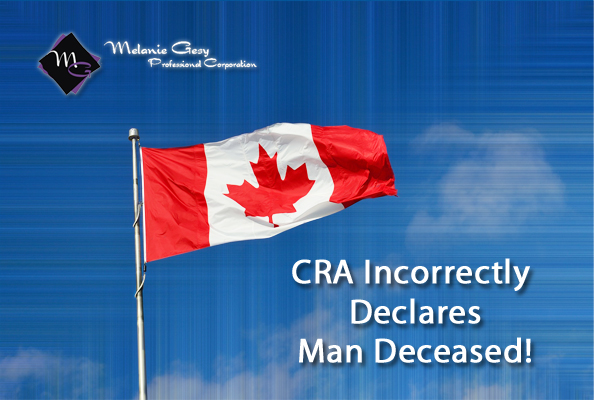 CRA Incorrectly Declares Man Dead
It happens more than you think!
Monday, September 10, 2018
Joe Gallant - a man from Summerside, PEI - has been declared dead by the CRA, except Joe Gallant is very much alive! 
Joe Gallant received a letter from the Canada Revenue Agency that included his correct home address, social insurance number and was addressed to "the estate of the late Joseph S. Gallant." He was obviously shocked, like many of us would be!
What was mailed to him was actually a bill from the Canada Revenue Agency requesting Joe to repay his GST rebate and family allowance; he had received both and cashed them in July. According to the CRA, Joe was declared dead in June so he was not entitled to these rebates/payments.
Gallant contacted the CRA and was told to call back in four weeks to check on his case. With a trip to Boston already payed for and a plan for Spain in September he was quoted saying "I'm not allowed to leave the country because when they run my passport it's going to show I'm deceased, and it's going to look like I stole my own identity."
Why does this happen?
Hundreds of people are mistakenly declared dead every year by the CRA! Figures recently tabled in Parliament show that 319 people were mistakenly declared dead between January 1st, 2016 and December 31st, 2017.
The main cause of these errors can vary, most of the time they are caused from human error. The majority of these mistakes are made when a return is filed on behalf of a deceased person and there is a mistake with the Social Insurance numbers.
Many are questioning why a death certificate is not required to officially declare somebody as deceased by the CRA, simply a phone call from other government departments, lawyers, executors, representatives, beneficiaries or family members will declare someone dead. "That might be the phone company, that might be their landlord, even Facebook actually requires a death certificate before they'll start dealing with a family member in terms of memorializing or shutting down an account,"  Tax lawyer Rob Miedema told CBC News. 
What Next?
Being "brought back to life" can be a tricky and long process.
"They take all your money then they send you to all these places to put out money to prove you're alive when they know they made an inside mistake" said Patricia Gaudette, a Woman who was also incorrectly declared deceased. 
Bank accounts are closed and benefit programs are often cut off - such as Canada Pension Plan or Old Age Security. On average it takes roughly forty-five days before the CRA starts benefit payments once they learn that someone is in fact alive. Most people don't even realize what has happened until their benefit payments don't arrive. The CRA can correct the error within 48 hours and inform Service Canada so they can update their records, they also require a death certificate before they stop collections against those who owe money to the Federal Government. 
If you are wrongfully declared deceased - immediately contact the CRA. They will walk you through the steps to make this nightmare disappear! 
For professional tax services contact 780-995-5236 today!
Author: Melanie Gesy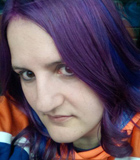 Melanie Gesy graduated from the University of Alberta with a bachelor of commerce degree. She articled at a medium-sized firm where she gained knowledge and experience on small and medium sized companies. It was there that in 2006 she received her chartered accountant designation. In 2010 Melanie started her practice because she saw a need for friendly and affordable professional services for small businesses and entrepreneurial clients. Melanie has built her business around strong relationships with her clients and by helping them to grow and reach their goals.