MELANIE GESY NEWS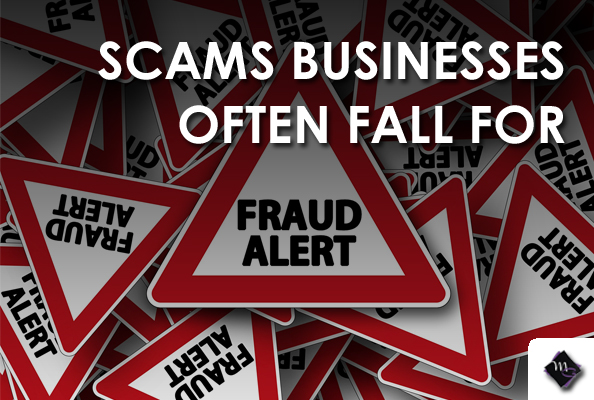 Don't get taken
Protect your business
Monday, June 10, 2019
Did you know that businesses are just as prone to scams as you are? 
The CAFC (Canadian Anti-Fraud Centre) reported that they received over 2,500 reports of business fraud with a total reported loss of over $17,000,000 in 2018. These numbers seem awfully high but they are most likely higher because many businesses fail to report that they have been scammed out of fear that it will have a negative effect on their business. 
Here are a couple different ways scammers have successfully ripped off Canadian businesses:
Extortion
Extortion is defined as "oppressive or illegal exaction, as of excessive price or interest:" and is often used by scammers to get what they want. The CAFC reported that there was 347 complaints, 28 businesses fell victim to this type of scam and $105,865 was lost. There are three types of extortion scams that are used - Ransomware, Hydro Extortion Scam, and Email Extortion Campaigns.
Ransomware is a type of software that blocks all access to a computer until the scammer has been successfully paid, this type of extortion scam is the most common scam used.
Hydro Extortion Scam is very similar to the Canadian Revenue Agency scam because a business will receive a phone from someone pretending to be "Provincial Hydro Utility" saying that their business needs to pay an outstanding bill or else there power will be turned-off.
Email Extortion Campaigns involve hacking groups contacting a business claiming that they have been hired to do a "Distributed Denial of Service Attack" on their website and from there demand virtual currency for their services.
Sale of Merchandise
Sale of Merchandise scams include any type of merchandise or service being sold through a business's website or any other online ad. The CAFC reported that there was 277 complaints, 177 businesses that unfortunately fell for the scam with a total of $875,989.08 lost. There are two types of scams that involve sale of merchandise: Card Not Present (CNP) and Purchase-Order Scams.
CNP fraud happens when the card and cardholder are not paying for merchandise or a service in person. The scammer orders the product or service online or by phone using a stolen or compromised card and is processed by the merchant. The person who's credit card it is finds out and reports the purchase and by doing so the merchant is responsible for the refund. 
Purchase-Order Scams involve fraudsters pretending to be real people working for reputable organizations looking for certain products, this type of scam uses fake purchase orders that will not be paid.
Wire Fraud
Two types of wire fraud have been targeting Canadian businesses - Business Executive Scam and Supplier Swindle. These two Wire Fraud Scams have resulted in 273 complains, 70 victims, and $11,121,222.70 lost.
Business Executive Scam is when an authorized employee receives an email that is made to look like it is from someone higher up in the company, this employee clicks on the email. The email says that this person needs money right away and that they are currently working somewhere else. Often this scam leads to over $100,000.00 lost and is also known as Business Email Compromise. 
Supplier Swindle is when a scammer targets a business's claiming to be a supplier that the company regularly deals with, sending an email stating that their business is changing their payment details. The fraudsters email will include new banking information and will ask the company that they are trying to scam to send all future payments to this new account.  
Melanie Gesy Professional Corp. is here to help! Call 780-995-5236 today.
Sources Used:
https://www.edmontonpolice.ca/CrimePrevention/PersonalFamilySafety/Frauds/BusinessScams
https://www.cpacanada.ca/en/news/canada/2019-05-27-common-business-scams
Author: Melanie Gesy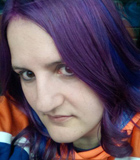 Melanie Gesy graduated from the University of Alberta with a bachelor of commerce degree. She articled at a medium-sized firm where she gained knowledge and experience on small and medium sized companies. It was there that in 2006 she received her chartered accountant designation. In 2010 Melanie started her practice because she saw a need for friendly and affordable professional services for small businesses and entrepreneurial clients. Melanie has built her business around strong relationships with her clients and by helping them to grow and reach their goals.