MELANIE GESY NEWS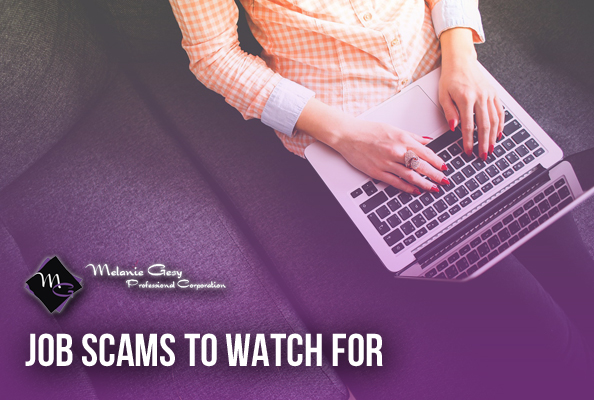 Common problems to be aware of
And how to protect yourself
Monday, August 19, 2019
Unfortunately in the world we live in, anything can be a scam - even a job!  
If a job sounds too good to be true - it probably is!
Here are a couple common job scams that have been recently targeting Canadians. 
Car Wrapping Scam
Individuals receive a text message stating that they can make hundreds of dollars a week by just featuring a company's logo on their vehicle or bike. These individuals will receive a link to an email that gives them instructions, a contract and a cheque. After they deposit the cheque they are then told to withdraw money to then be put into a specific account to pay the graphics company. Soon after they will learn that the cheque is actually counterfeit and that they are actually responsible for the funds that they have withdrawn. 
Mystery Shopper
This type of scam includes individuals receiving a notice in the mail that they have been handpicked for an exciting job position, such as a Mystery Shopper. They receive a cheque along with instructions. They must deposit the money into a specific account then make small purchases such as buying gift cards, these gift card numbers are then given back to the scammers. A customer service survey is completed after each step to make the victims believe that the fake job is real. The victim will shortly learn that the cheque is counterfeit meaning that they now owe the bank all the money back. 
Immigration Scams
Scammers often create fake job postings under the name of real companies targeting people wanting to move and work in Canada. The applications for these fake jobs require the applicants to fill out personal information ultimately leading to identity fraud. The victim will be contacted by the fraudsters claiming to be with Immigration Canada, this scammer will then precede to help the victim with the immigration process. The victim will then be asked to provide money to pay for their travel expenses like their passport, leaving the victim with no job, their identity stolen, and missing a large amount of money.  
Work from Home Scams
Fraudsters target their victims by using job websites and email campaigns, individuals then answer the ad leading to them receiving an offer to become a personal assistant, data entry clerk, ect. The victims will then be hired as payment processors, meaning that they will process payments for this fake businesses clients. Once they receive money from clients they will then send the money to the fraudsters through Bitcoin or another financial institution. 
Make sure to never reply to odd emails, especially ones that don't have business email addresses. If you receive a strange cheque or funds deposited into your account, please call your bank. 
Melanie Gesy Professional Corp. is here to help! Call 780-995-5236 today.
Sources Used:
http://www.antifraudcentre-centreantifraude.ca/fraud-escroquerie/job-emploi-eng.htm
Author: Melanie Gesy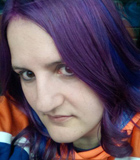 Melanie Gesy graduated from the University of Alberta with a bachelor of commerce degree. She articled at a medium-sized firm where she gained knowledge and experience on small and medium sized companies. It was there that in 2006 she received her chartered accountant designation. In 2010 Melanie started her practice because she saw a need for friendly and affordable professional services for small businesses and entrepreneurial clients. Melanie has built her business around strong relationships with her clients and by helping them to grow and reach their goals.