MELANIE GESY NEWS
A new tax free savings account for first time home buyers!
Are you eligible?
Tuesday, December 06, 2022
If you've never owned your own home, this might interest you. How about a great new way to save for your first home?
The Government of Canada will soon be offering a new way for you to save money, tax-free, towards your first home purchase. Starting on April 1, 2023, you can register for the Tax-Free First Home Savings Account (FHSA).
Who is eligible?
To open an FHSA, you must:
be an individual resident of Canada
be at least 18 years of age
be a first-time home buyer, which means you, or your spouse or common-law partner ("spouse") did not own a qualifying home that you lived in as a principal place of residence at any time in the year the account is opened or the preceding four calendar years

For the purposes of the first-time home buyer's test, a home owned by your spouse in which you lived during the relevant period will only put you offside of the test if that person is still your spouse when the FHSA is opened. 
How much can you contribute?
There is a lifetime contribution of up to $40,000 and up to $8,000 per year, with the rules coming into effect on April 1, 2023.
How do withdrawals work?
You must have a qualifying home purchase within Canada in order to withdraw from your account. You must meet all the required eligibility rules and you must intend to live in that home.
If this is something you'd like more information on,    
you can visit their website here.
If you have questions, you can give Melanie Gesy a call.
Source: https://www.cpacanada.ca/en/business-and-accounting-resources/taxation/blog/2022/november/faqs-tax-free-first-home-savings-account?sc_camp=1F7F6F3B79E44B5D83587DBE6282891F
Author: Melanie Gesy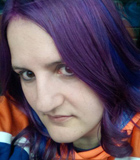 Melanie Gesy graduated from the University of Alberta with a bachelor of commerce degree. She articled at a medium-sized firm where she gained knowledge and experience on small and medium sized companies. It was there that in 2006 she received her chartered accountant designation. In 2010 Melanie started her practice because she saw a need for friendly and affordable professional services for small businesses and entrepreneurial clients. Melanie has built her business around strong relationships with her clients and by helping them to grow and reach their goals.