Professional Accounting Services in Leduc
Not-for-Profit, Corporate and Personal Tax Services
Here at Melanie Gesy Professional Corporation, we believe our clients deserve the best accounting and tax services possible.
We pride ourselves on having the knowledge, professionalism and friendliness to provide you with exceptional service.
What do we consider exceptional service?
Attentiveness. You're not made to feel you're a minnow in a pool of sharks.

Our commitment to consideration. We return your phone calls

Promptness. We don't make you wait forever to get what you have hired us to provide.

Fair pricing. Our rates don't go up every year.

In your community. We provide services to small businesses and individuals in Leduc County and the greater Edmonton area.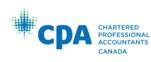 Melanie Gesy is a proud member of 
The Chartered Professional Accountants of Canada