MELANIE GESY NEWS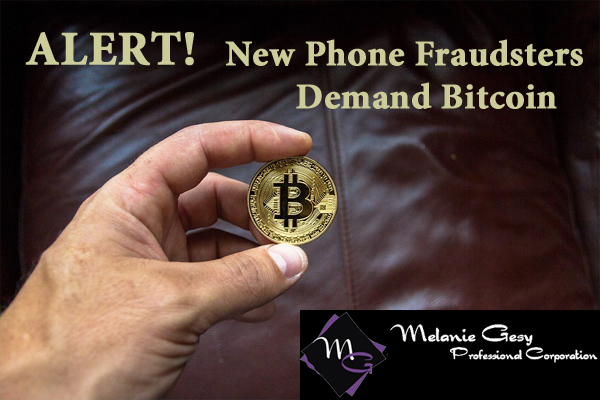 Scammers are asking for new things
Learn how to spot one
Wednesday, January 17, 2018
The first time we warned people via this blog about phone scammers claiming to be with the CRA was way back in October of 2015.  Back then, a rash of overly-aggressive, fake CRA representatives were calling people to threaten legal action, even prison, if they didn't provide credit card numbers to pay non-existent tax arrears.  The targets were often vulnerable seniors who are more easily intimidated by such practices than the more media-savvy youth.
Then Things Improved
Just over a year after our first warning blog, on November 10th 2016, we issued a good news piece about the arrest of a gang of phone fraudsters in India which appeared to reduce the scam phone call complaints considerably.  We finally got a reprieve from the menacing calls as the RCMP reported complaints about aggressive callers with thick foreign accents had been reduced to a fraction of what they had been.
Then Things Got Worse
Unfortunately, on November 8th of 2017, almost exactly one year later, CBC News was again warning people of more fraudulent phone calls similar to the previous scammers. This time, however, rather than trying to get people to give out their credit card information, they have a new demand. They insist people go to a Bitcoin ATM to transfer funds directly.  The story revealed how "dozens of victims" in Ontario's York region were swindled out of an estimated $340,000. These scammers also demand gift card purchases in lieu of Bitcoin transactions. The TV show, W5 featured a great report on this scam, even going to India to get to the bottom of it which can be found here.
"They're very convincing and they keep at it,"
One victim, who was taken for $12,000, claimed she initially doubted the scammer on the phone but was worn down by the fact the caller appeared to know a lot of personal details about her. She had never even heard of Bitcoin and had been told it was a machine used by the CRA for collecting delinquent taxes.
Bitcoin Scammers on Our Doorstep
Unfortunately, it appears this same scam has come to Alberta after a report appeared in the Sherwood Park News with warnings issued by Strathcona County RCMP. They advise people to simply hang up the phone if they get an aggressive caller as this is not the CRA's practice. If you have inadvertently revealed any of your personal information to these people, they recommend alerting  the RCMP with details of the encounter.
Review: Signs a Caller is a Scammer
He will be aggressive and threatening
He will demand credit card information or that you go to a Bitcoin enabled ATM.
CRA staff don't ask people to record personal information on an answering machine or leave such info on theirs.
CRA agents will never ask for your provincial healthcare, passport or drivers license numbers.
No CRA official will request information the CRA already has in their possession.
CRA representatives will never email you out of the blue.  They will only send you emails if you have already set up an online mail account with them. Even then, emails will only advise people to access a password-protected message via the CRA secure server.
What to do if they target YOU
If anyone identifying themselves as a CRA official contacts you, confirm their authenticity by calling the CRA at 1-800-959-8281. (If it is a business-related concern, the number is 1-800-959-5525.)
Author: Melanie Gesy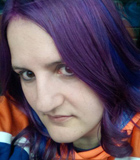 Melanie Gesy graduated from the University of Alberta with a bachelor of commerce degree. She articled at a medium-sized firm where she gained knowledge and experience on small and medium sized companies. It was there that in 2006 she received her chartered accountant designation. In 2010 Melanie started her practice because she saw a need for friendly and affordable professional services for small businesses and entrepreneurial clients. Melanie has built her business around strong relationships with her clients and by helping them to grow and reach their goals.