MELANIE GESY NEWS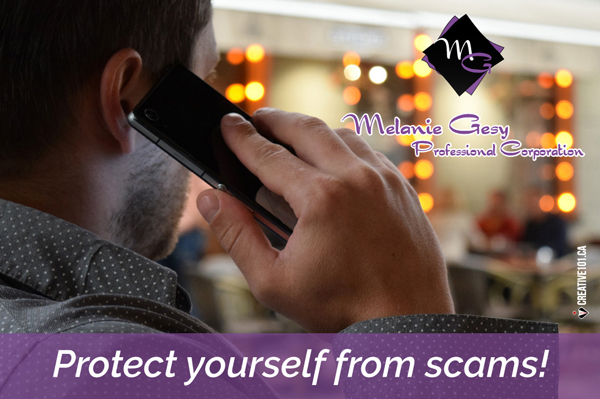 Don't get scammed!
What to do if you get a call from the CRA
Monday, October 05, 2020
How to avoid being scammed by people claiming they are from the CRA.
Scam or legitimate call?
You may have received a call saying they are from the government telling you that you have a warrant out for your arrest? It may be a recording or an actual person but the government will NEVER use scare tactics! Maybe they are telling you that you still owe the government taxes? You may even get a letter or text message. While most of them are scams, there are some legitimate CRA phone calls you might receive.
Pursue payment arrangements
Re-evaluate your financial situation, discuss or offer payment options
Help you meet your tax obligations
For clarification or supporting documents related to your tax return
Be sure you're actually talking to someone from the CRA office. You can:
If unsure, ask yourself:
Am I sure the caller works for the CRA?
Is the caller pressuring me?
Are they asking me to pay with unusual methods such as gift card or cryptocurrency?
Do they have a reason for calling me? Did I file on time? Do I owe money? Do I have a payment due? Did I recently send a request to change information on my account?
Have I gotten any other information about them possibly needing to contact me?
Are they asking for unusual information that I wouldn't normally include on my tax return?
Did I receive a statement of my account?
Do I owe Money?
If you actually owe CRA money, you would have received many notifications by mail before they tried to call you about it. They will never threaten to arrest you, that's left for the people that actually commit serious tax fraud and those guys aren't given the option to pay by gift card.
The CRA's primary method of communication is regular snail mail and online mail, if you are signed up for it.  They will not email you unless you gave them permission and have activated your online CRA MyAccount and all the emails will tell you is that you have mail to read in the online account. You'll need to log into your account to read it. They will never ask for anything personal by email or text.
Should you report it?
If you want to report a potential scam, you can report it to antifraudcentre.ca or call 1-888-495-8501 Never give important details to someone you suspect isn't from the CRA. This could lead to identity theft or take your hard earned money.
Melanie Gesy Professional Corp.
Corporate, Not-for-profit or Personal.
Call 780-995-5236 today.
Author: Melanie Gesy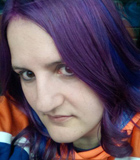 Melanie Gesy graduated from the University of Alberta with a bachelor of commerce degree. She articled at a medium-sized firm where she gained knowledge and experience on small and medium sized companies. It was there that in 2006 she received her chartered accountant designation. In 2010 Melanie started her practice because she saw a need for friendly and affordable professional services for small businesses and entrepreneurial clients. Melanie has built her business around strong relationships with her clients and by helping them to grow and reach their goals.