MELANIE GESY NEWS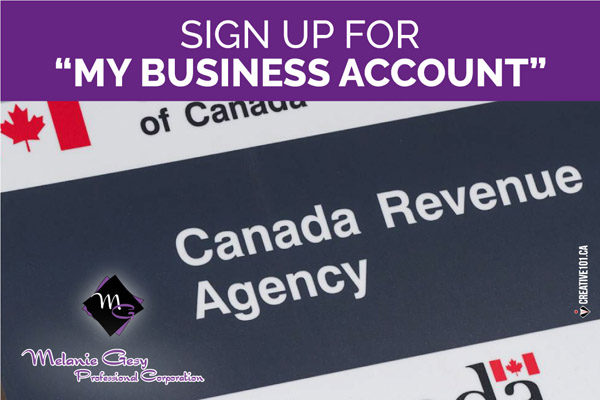 You need to sign up for CRA My Business Account.
Important for you and your tax preparer.
Thursday, October 20, 2022
CRA My Business Account - are you registered?
A while back, I did a blog about signing up for 'My CRA account'. It is important that all individuals and businesses do this to make it easier for accountants to be authorized on their accounts. The rules have recently changed and the taxpayer now has to confirm our request for access and it can ONLY be done by logging into their CRA account. 
Getting registered:
It is a simple process for businesses and individuals. It's also helpful for you to keep an eye on your own account!
If you haven't already done so, here is the link to the 'CRA My Account' sign up.
There are links at the top with instructions for individuals and businesses. Follow the steps indicated and once it's confirmed, you'll only need your CRA user ID and password to sign in. 
Multi-Factor Authentication:
This is a mandatory enhanced security measure through the CRA whenever you sign in to your account. You will have to enroll in this, as well, for your security.
To learn more about this security feature, visit this CRA link.
Notes:
As an individual or owner of a business, you CAN use the same login for all your accounts.
You will have extra security and peace of mind with getting this set up. You will have full access to all your personal (and business) tax information to keep an eye on things.
All CRA correspondence moves to an online format, so you don't have to worry about an important tax document getting lost (or stolen?) in the mail. Anytime CRA sends something that would normally be mailed out, you get an email saying you've received a new CRA document and to log in their account to view. Nothing confidential is ever sent by email.
Once you have access, you'll have full control over who else has access to your tax account, including any previous accountants they have given access to. Your previous accountant(s) likely still have access, unless they are like me and go through their list and remove inactive clients.
If you have any questions about this, please contact me. I'd be happy to help you with registration.
Author: Melanie Gesy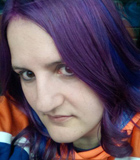 Melanie Gesy graduated from the University of Alberta with a bachelor of commerce degree. She articled at a medium-sized firm where she gained knowledge and experience on small and medium sized companies. It was there that in 2006 she received her chartered accountant designation. In 2010 Melanie started her practice because she saw a need for friendly and affordable professional services for small businesses and entrepreneurial clients. Melanie has built her business around strong relationships with her clients and by helping them to grow and reach their goals.