MELANIE GESY NEWS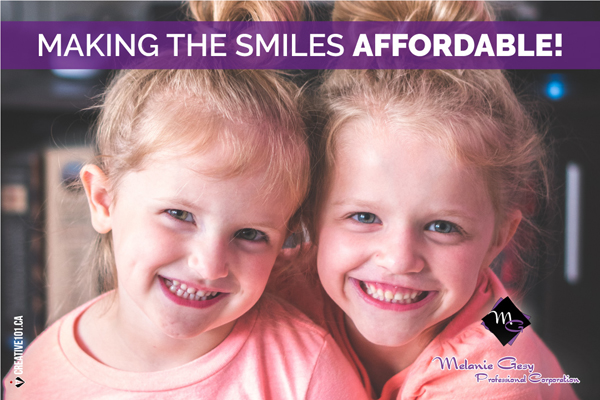 CRA Helping with Brighter Smiles
The Interim Canada Dental Benefit for Kids Under 12
Monday, August 14, 2023
The Canadian government is helping families with children under 12 afford dental care.
The period in which the benefit applies is from July 1, 2023 to June 30, 2024.
Access to dental care is a fundamental aspect of overall health and well-being, especially for young children whose oral health can significantly impact their development and quality of life. Recognizing the importance of oral hygiene and dental care for children, the Canadian government has taken a significant step forward by introducing the Interim Canada Dental Benefit for Kids Under 12. This initiative aims to ensure that children across the country have access to essential dental services, promoting healthy smiles and brighter futures.
Bridging the Gap
The Interim Canada Dental Benefit for Kids Under 12 is a much needed stride towards ensuring equitable access to dental care for all Canadian children. It was created to help low income families that don't have an insurance plan. Depending on your family net income, a tax-free payment of $260, $390, or $650 is available for each eligible child. You can apply for a maximum of 2 payments per child.
Under this program, eligible children under the age of 12 will have access to a range of dental services, including but not limited to:
Regular check-ups and cleanings: Routine dental visits are crucial for identifying and addressing any emerging issues before they escalate into more significant problems.
Basic restorative treatments: The program covers essential treatments such as fillings and extractions, ensuring that children receive prompt care to prevent further complications.
Preventive education: Parents and children will receive valuable guidance on proper oral hygiene practices, empowering them to take proactive steps in maintaining their dental health.
Emergency care: Accidents can happen at any time, and this program ensures that children can receive immediate dental attention in case of emergencies.
Eligibility 
You must meet ALL of the following for each child you apply for:
Your child was born on or after July 2, 2011 (under 12 years old as of July 1, 2023)
Your child receives dental care services in Canada between July 1, 2023 and June 30, 2024
Your child does not have access to a private dental insurance plan
Your child's dental costs are not fully covered by another dental program provided by any level of government
You are the only parent or caregiver receiving the CCB for your child as of July 1, 2023 OR You have shared custody of your child and receive half of the CCB for your child as of July 1, 2023
You filed your 2022 taxes
Your adjusted family net income is less than $90,000 in 2022
No one has applied for the additional payment for your child's dental costs for the first benefit period
For more details on this program, visit this link.
Looking Ahead
The introduction of the Interim Canada Dental Benefit for Kids Under 12 is undoubtedly a step in the right direction towards prioritizing children's oral health. However, it is essential to continue evaluating the program's effectiveness, reach, and impact. As the program progresses, adjustments and enhancements can be made to ensure that all eligible children, regardless of their socio-economic backgrounds, have equal opportunities for optimal oral health.
Author: Melanie Gesy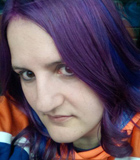 Melanie Gesy graduated from the University of Alberta with a bachelor of commerce degree. She articled at a medium-sized firm where she gained knowledge and experience on small and medium sized companies. It was there that in 2006 she received her chartered accountant designation. In 2010 Melanie started her practice because she saw a need for friendly and affordable professional services for small businesses and entrepreneurial clients. Melanie has built her business around strong relationships with her clients and by helping them to grow and reach their goals.