MELANIE GESY NEWS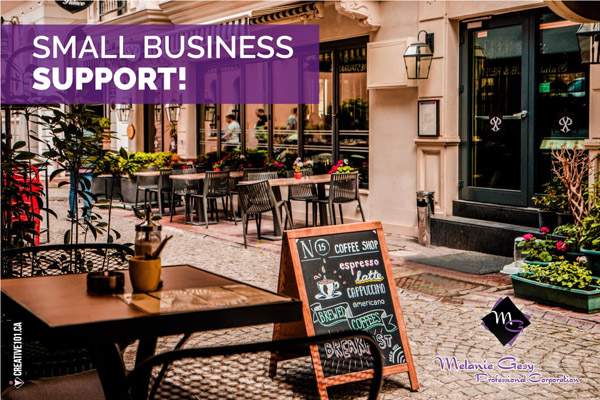 The CEBA Loan Extension
Support Continues from the CRA
Thursday, November 02, 2023
The CRA is extending the CEBA.
The Canada Emergency Business Account (CEBA) program has been a lifeline for countless Canadian businesses since its inception in response to the economic challenges brought on by the COVID-19 pandemic. As the situation continues to evolve, the Canada Revenue Agency, has extended its support to businesses by introducing an extension to the CEBA loan program. 
Find out what it means for businesses, and how to apply.
The CEBA Loan Extension Details:
The CEBA loan extension represents the government's commitment to supporting Canadian businesses during ongoing economic challenges. With the economy still in recovery mode, many businesses are facing ongoing financial pressures. To address this, the CRA announced an extension to the CEBA program on September 14th of this year.
The repayment deadline for CEBA loans to qualify for partial loan forgiveness of up to 33 per cent is being extended from December 31, 2023, to January 18, 2024, recognizing that the end of December is a busy time for many Canadian businesses. This builds on the government's previous one-year extension announced in January 2022.
For CEBA loan holders who make a refinancing application with the financial institution that provided their CEBA loan by January 18, 2024, the repayment deadline to qualify for partial loan forgiveness now includes a refinancing extension until March 28, 2024.
Increased Loan Amount: The CEBA loan amount has been increased for eligible businesses. With the extension, businesses may be eligible for an additional $20,000 in financing, bringing the total loan amount to $60,000.
Forgivable Portion: As with the initial CEBA loans, up to 33% of the additional $20,000 (or $6,000) may be forgivable if certain conditions are met. This is excellent news for businesses as it provides an opportunity to reduce the overall debt burden.
Extended Application Deadline: The application deadline for the CEBA loan extension has also been extended to accommodate more businesses. Eligible applicants now have until a specific date to apply, providing ample time for businesses to gather the necessary documentation and apply for the loan.
Interest-Free Repayment Period: Businesses that repay the remaining balance of the loan by a specific date will not incur any interest charges. This makes the CEBA loan extension even more attractive for businesses looking to manage their finances effectively.
Who is Eligible for the CEBA Loan Extension?
To qualify for the CEBA loan extension, businesses must meet specific eligibility criteria, including:
Having received the initial CEBA loan.
Demonstrating that their business has been adversely affected by the COVID-19 pandemic.
Meeting specific payroll or non-deferrable expenses requirements.
It's crucial for businesses to review the CRA's official guidelines and eligibility criteria to ensure they meet all the necessary qualifications before applying for the CEBA loan extension.
How to Apply for the CEBA Loan Extension
Applying for the CEBA loan extension involves a straightforward process through the financial institution that provided the initial CEBA loan. Businesses can visit the website of their financial institution for detailed information on how to apply, including the required documents and deadlines.
The CEBA loan extension is a welcome development for Canadian businesses struggling to recover from the economic impacts of the COVID-19 pandemic. With increased loan amounts, forgivable portions, and an extended application deadline, this extension provides much-needed financial support during these challenging times.
Canadian businesses should take advantage of the CEBA loan extension if they meet the eligibility criteria, as it offers a valuable opportunity to secure additional financing and aid in their recovery efforts.
For more details on this extension, visit this Canada Revenue Agency link.
For more help with this or other tax related questions,  
give me a call at 780-995-5236.
Author: Melanie Gesy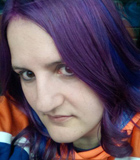 Melanie Gesy graduated from the University of Alberta with a bachelor of commerce degree. She articled at a medium-sized firm where she gained knowledge and experience on small and medium sized companies. It was there that in 2006 she received her chartered accountant designation. In 2010 Melanie started her practice because she saw a need for friendly and affordable professional services for small businesses and entrepreneurial clients. Melanie has built her business around strong relationships with her clients and by helping them to grow and reach their goals.