MELANIE GESY NEWS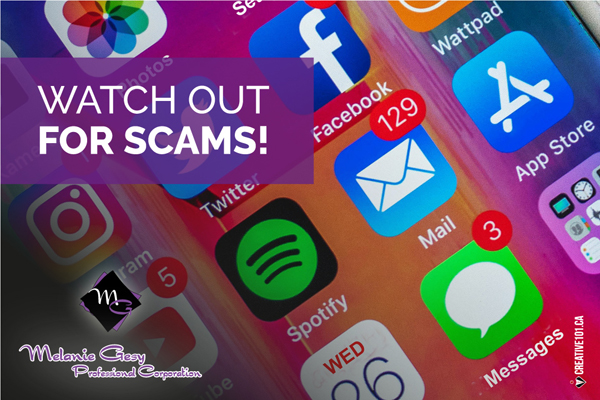 Scammers have been busy!
Sadly, many Canadians did not recognize them.
Wednesday, November 02, 2022
Don't get fooled by a scam!
It's been a while since I talked about scams but I feel like we may need a reminder.
According to Global News, more than 46,000 Canadians were victims of fraud in 2021. Scammers are constantly trying to access your personal information or get money out of you! We all need to protect ourselves from this and don't give ANY info unless you KNOW who you're talking to. 
If someone contacts you, either a recorded message, a real person or even an email or text message, always keep in mind:
The government will NEVER use scare tactics!
Most large companies have already stated that they won't ask for sensitive details this way.
You should NOT click on anything that says they need you to 'sign in'. Go directly to the website and login that way.
Let your inner voice speak to you... if something sounds off, it most likely is!
Don't pay in advance unless you have seen the actual 'thing' you are buying. Rental and puppy scams are popular.
Even if it looks or sounds legit, be skeptical. Trust your instincts and check things out.
Don't let them play on your fear.
NEVER give passwords or personal information. In most cases, the people that need that info, already has it and wouldn't ask for it in
Scammers always pressure you to act immediately and say there is a problem or a prize.
The Canada Revenue Agency has a current scams and fraud page, as well. You can review that website here.
Some things you can do to avoid running into these scams are:
Resist the urge to act NOW as asked. Always take the time to check it out first.
Do not give personal information to callers.
Talk to someone you trust about the situation for a different perspective.
Never pay someone in gift cards or accept a cheque to deposit and send money.
Do NOT click on links that you aren't familiar with.
Report scams to the CRA. Visit antifraudcentre.ca or call 1-888-495-8501.
You don't want to become a victim of fraud so please stop and think about it before acting. We all need to be proactive and stop these people in their tracks.
Author: Melanie Gesy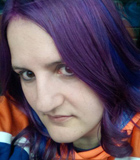 Melanie Gesy graduated from the University of Alberta with a bachelor of commerce degree. She articled at a medium-sized firm where she gained knowledge and experience on small and medium sized companies. It was there that in 2006 she received her chartered accountant designation. In 2010 Melanie started her practice because she saw a need for friendly and affordable professional services for small businesses and entrepreneurial clients. Melanie has built her business around strong relationships with her clients and by helping them to grow and reach their goals.